---
Rihanna Kicks Off LOUD Tour By Giving Fan A Lapdance To A Female Fan (VIDEO)
Posted: 05 Jun 2011 07:00 AM PDT
Every attention seeking performer does lapdances nowadays, but during a performance of the song "Skin" in Baltimore last night, Rihanna one-upped Nicki Minaj, and Janet Jackson by giving a same-sex lapdance. Watch the video inside and get a concert recap.
During the "LOUD" tour kickoff at Baltimore's 1st Mariner Arena last night, giving a lapdance to a female fan was one of the many surprises Rihanna has in store for her fans. The YBF was on the scene last night as we think Rihanna has stepped her live performances.
Last night, she brought along Roc Nations J.Cole and Cee-Lo Green. She performed all of her hits, new and old, such as "Only Girl In The World", "Umbrella", "Man Down", "Unfaithful", "Shut up and Drive", and she also did a cover of Prince's "Darling Nikki".
Overall Rihanna's opening show in the US was a success. You were able to see her as an "entertainer" with choreography and story lines playing out. Rihanna even displayed her skills on the drums during one of her sets and she came down to embrace her fans in the audience numerous times between songs.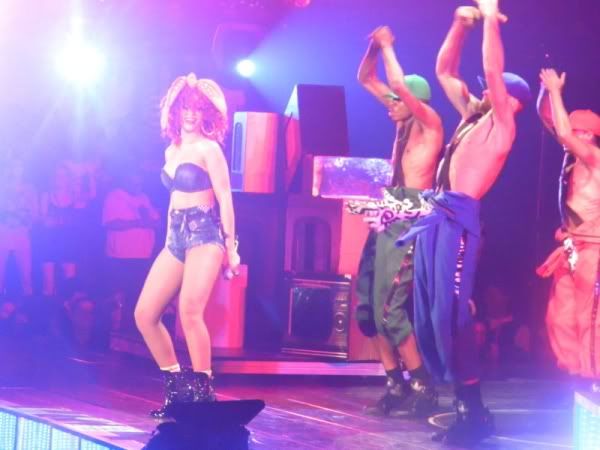 ]Great job RiRi.
VIDEO FAB: Kanye West's "Monster" Ft. Rick Ross, Jay-Z, Nicki Minaj
Posted: 05 Jun 2011 06:36 AM PDT
Although clips of the video have been circulating for months, Kanye West has finally released the director's cut of the "Monster" video. Check it out inside....
Kanye West has finally released the final version of his Jake Nava directed "Monster" video featuring Rick Ross, Jay-Z, and Nicki Minaj. In the video, the superstars cavort with an ensemble of ghouls, zombies, and bloodsuckers in a haunted mansion.
Kanye had been accused of inciting violence towards women as he cavorts with dead models in the video. What do you think?
Naomi Campbell Receives Apology From Cadbury
Posted: 04 Jun 2011 01:35 PM PDT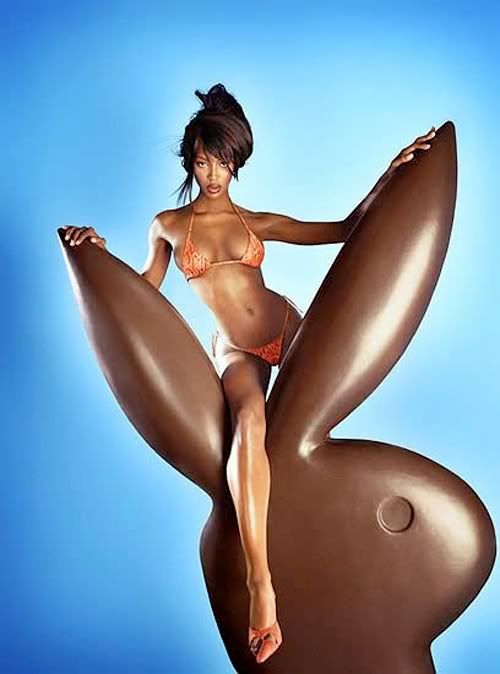 Cadbury, the chocolate maker, has issued an official apology to Naomi Campbell after an embarassing ad compared the model to chocolate. Deets inside....
Attempting to avoid a lawsuit, chocolate maker Cadbury posted an official apology to Naomi Campbell on their website saying,
"Cadbury understands that our latest advertising campaign for 'Cadbury Dairy Milk Bliss' caused upset to Naomi Campbell and her family. Cadbury takes its responsibility to consumers very seriously indeed and we would never deliberately produce any marketing material we felt might cause offence to any section of society.

"It was not our intention that this campaign should offend Naomi, her family or anybody else and we are sincerely sorry that it has done so.

"We can confirm that the advertisement is no longer in circulation and we will not be using it in future marketing....We have been in discussions with Naomi's solicitors and can confirm that they have accepted our apology on her behalf as a conclusion to this issue."
No word yet on whether Naomi will accept the apology or if she will still pursue legal action.
Couple Fab: Ice-T And CoCo Renew Their Wedding Vows in Hollywood
Posted: 04 Jun 2011 11:00 AM PDT
Last night in Hollywood, Ice-T and Coco celebrated 10 years of marriage by renewing their vows at the W Hotel. Snoop Dogg, Flava Flav, and Little Ice were some of the guests in attendance. Check out the flicks from the couple's ceremony...
The couple, whose real names are Tracy Marrow and Nicole Austin, celebrated their 10 year anniversary on their new E! reality show.
CoCo donned a white gown spilling out her cleavage and tiara while Ice-T accessorized his white suit with a red rose and silver tie.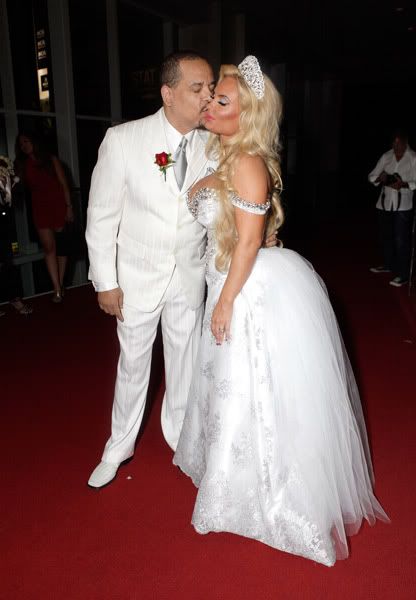 Even in a wedding gown, CoCo manages to look.... nevermind.
Awwww.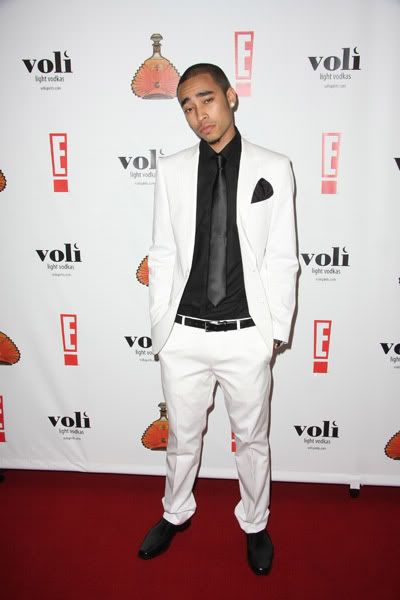 Cutie Little Ice was there.
Magic Don Juan was accompanied by his lady friends.
Tom Lister, Jr posed for a pic on the red carpet.
Snoop Dogg and his pimp cup came to the ceremony.
Ice-T and his longtime friends Snoop Dogg and Flava Flav snapped a photo together. Damn Flav, you could have dressed up.
Congrats to the two. Ice Loves Coco premieres June 12. Will you be watching?